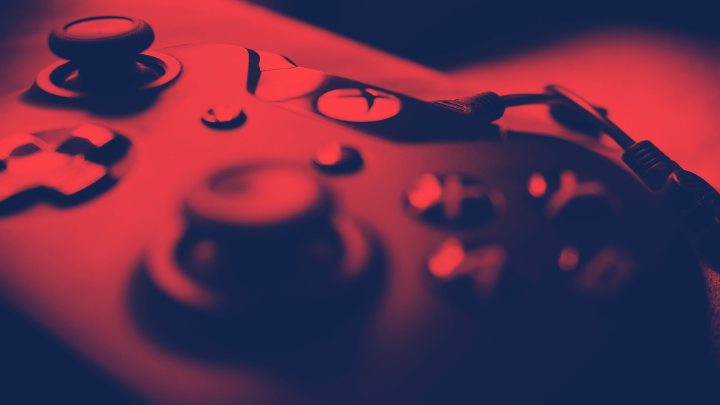 The Digital Industries Transformation Plan 2022

---
The Digital Industries Transformation Plan 2022
Submissions due: 31 March 2022, 5pm
What is the Digital Industries Transformation Plan?
The Digital Industry Transformation Plan is a sector-based development plan, jointly produced between industry, government, academia and Māori, as a Te Tiriti partner. It outlines the government's vision for the sectors that make up the digital industries and a set of supporting actions that they believe will help to achieve that vision. They've released this draft so that all stakeholders have an opportunity to comment on the proposed actions and initiatives. 
You can read more about it below, or check out our handy explanatory video above!
Why is it important to The NZGDA and the Game Development Sector?
The ITP includes specific proposals for the Government to support Aotearoa New Zealand's interactive media and game development sector, as well as other technology industries. 
It presents opportunities around funding, skills development, and export growth.
Feedback in the form of submissions from wider members of the industry will:
First seek to refine the draft to check that "the what" is correct

Then inform the best way to deliver on the solutions posed ("the how").
Have NZGDA been involved before now?
Yes, the board of NZGDA have been working with various Ministerial and policy teams across government (such as MBIE, NZTE) as well as partners across the sector (such as NZTech and WeCreate) to inform this draft plan. Our annual industry survey results are referenced, as is the Interactive Aotearoa report which many of our members invested in to make possible. 
The plan also specifically states that the interactive media sector is a focus of the ITP, for all the value-add reasons we know, including the "…highly scalable and weightless nature…." resulting in our "potential to generate accelerated growth can translate into an immediate increase in high-value jobs and export revenue."
How do I know if I can/should make a submission?
The NZGDA strongly recommends that all businesses who are a part of the interactive sector make a submission.
Any individual or group/organisation can make a submission and it will be accepted as long as it is received by the due date and contains details like your name and address. If you belong to a membership organisation (like NZGDA) you can consider making your views heard by submitting a letter of support for our submission.
How is the ITP relevant for you and our wider game development sector?
Important challenges for our parts of the sector which are included in the plan are:
I. Investment ecosystem 
The first big issue addressed is financial barriers:
"MBIE is also working with the New Zealand Game Developers Association to identify initiatives that will support the growth of Interactive Media companies, including a proposed Interactive Industry Development Programme to develop early stage creative IP and talent."
This Industry Development Programme is described as "a contestable fund to support early-stage, New Zealand-based studios to develop original intellectual property. This would support the development of a pipeline of small and medium sized studios, and also fill the gap in start-up support for game development studios which do not qualify for R&D or screen sector support."
The NZGDA recognises that one of the benefits of potentially modelling nationwide a funding deployment model like that of CODE (the Centre of Digital Excellence) in Dunedin, with its additional mentoring and business skills development elements, is that it could contribute to addressing the skills shortage concurrently with the investment needs.
No immediate solution to the Australian incentive specifically is yet proposed in the draft plan. Instead the action point is to assess the impact of the incentives: "We are also assessing the potential impact of Australia's recent announcement of a new 30 per cent tax credit regime for gaming companies, which will apply at a federal level from July 2022. This sits alongside some existing State level incentives of 10 per cent."
The NZGDA continues to strongly support a New Zealand response to this – and it must be swift in order to be effective. If implemented, the incentive will undoubtedly lure studios and talent to relocate there, worsening an already challenging skills shortage.
II. Skills shortage
The plan recognises our sector's need to resume international talent recruitment:
"The growth strategy… will require more immediate access to local and overseas talent…"
But it also proposes solutions to improving the national skills pipeline, including the dual benefit of a funding programme developing creative IP and talent.
For example, tertiary education providers typically concentrate on the core areas of game making but can leave out more specialist areas (e.g. production management, IP law), which has traditionally led to a shortage of experienced staff. But an investment fund that includes workshops, mentorship and ultimately bridges tertiary education and industry, could also improve the quality of skills in the workforce, reducing the need to rely on immigration.
III. Diversity and Inclusion:
The plan supports our strategic aims, to address the fact that the tech industry overall often has a perception of a generally non-inclusive culture, resulting in people choosing not to enter the industry coupled with poor rates of retention for those in underrepresented groups, for the same reason. 
The challenges listed include:
"The industry is perceived as not welcoming, or not safe for diverse individuals. There's a perception of not fitting in or it being an uncomfortable place to work." 
"There is insufficient Māori, Pasifika and gender diversity amongst those entering tertiary study for digital careers leading to insufficient diversity in industry."

"Increasing this diversity would be advantageous for both the industry and New Zealand as a whole [this is a given], however a faster increase in numbers from these under-represented areas is needed."
The plan also notes that people with disabilities are much less likely to be employed in the tech industry as those without, even though they have the same education, skill or ability. 
The NZGDA supports the focus on addressing these inequalities as a Te Tiriti partner first and foremost, then with targeted support to our schools and teachers, and lastly in supporting diversity training and workforce support for our employers to improve recruitment and retention.
I'm unsure of what to write in my feedback document, do you have something I can start with?
You can use this template as a guide to support your submission. Please feel free to use the text as is, or modify it to suit your needs, and email it to industrytransformationplans@mbie.govt.nz .
If I/we want to make my/our own submission, what are the best practice tips for writing one?
Include the important details up front: 
The full title of the plan you are feeding back on 

The name of the body that called for submissions

Your full name, address and business hours and telephone number  

If you are writing on behalf of an organisation, give its full title and address and explain what authority you have to represent it

Explain very briefly who you are and why you are making a submission

Summarise your position 
Stick to the point: Anything off the topic or beyond the scope of the document weakens your submission.
Use reason and logic: State your points clearly and back them up with explanation, reasons and evidence. 
Be concise and straightforward: People who read submissions could be wading through hundreds of them. A good rule is to write just one paragraph to explain each of your main points. Aim for no more than four pages. 
Use direct and simple language: Remember the people reading your submission might not be as expert as you are. 
Specifics on making a submission:
More information and details on how to have your say on the draft ITP and action plan is available on MBIE's website, including details around privacy, use and release of your information and follow up contact with you. 
You can make your submission by:
Emailing it as an attachment to industrytransformationplans@mbie.govt.nz 
Or mailing it to:
Digital Policy Team, Digital, Communications, and Transformation Branch
Building, Resources and Markets
Ministry of Business, Innovation & Employment
PO Box 1473
Wellington 6140
New Zealand
Please direct any questions that you have in relation to the submissions process to industrytransformationplans@mbie.govt.nz 
Submissions due: 31 March 2022, 5pm