Kiwi Game Starter 2017 Finalists!
August 20, 2017
---
The NZGDA is excited to announce our finalists for this year's Kiwi Game Starter!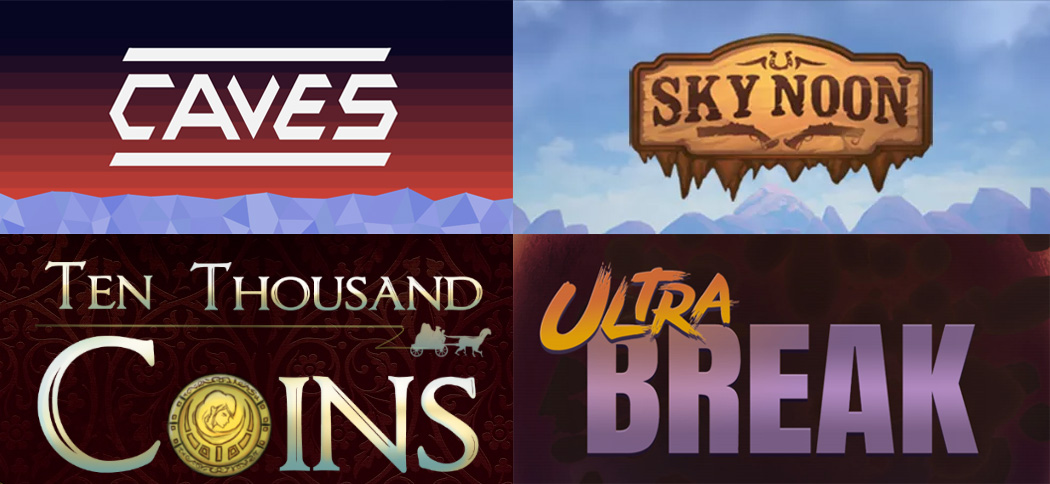 Finalists will be pitching to our three expert judges on September 6th, and the winners will be announced during the opening of NZGDC17 on September 7th.
A huge thank you to our selection panel, who played all of the submissions and had the very difficult task of selecting just four games from all the entrants!
The NZGDA would like to thank Navi Brouwer for coordinating all entrants and judges of this year's KGS.
Selection Panel
Amy Potter – Co-Founder of Leaping Tiger
An eighties baby and a nineties kid at heart, Amy is most in her element when surrounded by games, art and technology. In 2014 Amy co-founded Leaping Tiger, a social platform for gamers, and since then has found herself wearing many different hats on any given day—most often designer, product owner, brand manager and marketer. A self-professed side project lover, she now juggles the start-up business life, alongside a pretty full on Twitch streaming schedule, with a bit of games writing and hosting thrown into the mix.
Claire Barilla – Tech Artist at Itsfine Games
Claire is a game developer, who has successfully managed an indie a start up and has worked as a project manager and technical artist. She has been featured on MCV Pacific's 30 under 30 list and on their Women in Games list for the past 2 years. She is a frequent ambassador, volunteer and industry speaker, most recently at GDC and Play by Play.
Jordan Ewen – Senior Game Programmer at Magic Leap
Jordan is a game programmer with 9 years of experience, mostly at PikPok in Wellington, where he worked as a lead on a range of mobile titles. More recently he has been working on Ashen, a third person action game shown in Microsoft's 2017 E3 showcase and is now a game developer at Magic Leap.
Keegan Gibson – Game Programmer at Digital Confectioners
Keegan is a game programmer at Digital Confectioners and coordinator of the Christchurch Game Developers meetup.
Mike Porter, CEO and Director of Skilltree NZ
Mike has worked in the video game industry for 21 years, teaching games and game development at New Zealand's first game development focused degree at Media Design School as a programme leaders, and is currently CEO and Director of Skilltree, a private tertiary provider who specialises in games, movie and makeup effects, practical effects, and various other creative industries. Utilising industry veterans Skilltree uses best practices and real world projects to get students on the fast track to the creative industry.
Steph Hall – producer at RocketWerkz
Steph Hall is the Producer at RocketWerkz, a Dunedin-based Game Development Studio where she is involved in production at a project-level basis, as well as company operations and growth. She assisted with the setup of the studio in 2015, since which it has grown to 45 staff. In 2009 she completed her BA at Otago University with a double major in Psychology and Classical Studies. Following this she worked in several different organisations in administrative roles.
Trevor Gamon – Senior Producer at Rush Digital
Trevor Gamon has had 20 Years of professional game development experience as a designer, producer and production director on mobile, PC/Vive and console platforms. His games portfolio consists of over 15 published titles for Games Workshop's, Nickelodeon, Sony, EA, Microsoft Games, THQ & most recently Gameloft.
Finalist Judges
Peter Curry – Co-Founder & Engineer at Dinosaur Polo Club
Peter is a co-founder of Dinosaur Polo Club, the creators of the sublime subway simulator Mini Metro. Peter has worked in the New Zealand videogames industry since 2001, as a programmer, designer, and indie all-rounder. In 2016 he worked with Lucy Morris and Robert Curry to found Play by Play, New Zealand's first international games festival.
Tim Ponting – Director at Renegade PR
Tim Ponting has 30 years' experience in media and marketing communications, initially as an award winning journalist in music, technology and gaming magazines, from editing ZERO to the launch of ground-breaking PC Zone, followed by 5 years at Activision as European PR Director where he was responsible for strategy and execution of all comms campaigns across the EMEA region. Achievements include launching the Call of Duty and Guitar Hero brands. Since 2007, Tim has been a director of Renegade PR and other projects including IndieDevKit, driving communications for video games – both for huge franchises and smaller independent projects, where his heart lies.
Zoe Hobson – Managing Director at Runaway Play
Zoe is the Managing Director of Runaway Play, an independent game developer and publisher making beautiful games inspired by the natural world. Zoe has a strong background in the media industry. She has worked in game production, film production, digital media, print media and television over the last fifteen years.
Image attached.
Coordinator
Navi Brouwer – Producer at Dinosaur Polo Club
Navi is the producer at Dinosaur Polo Club (makers of Mini Metro) and an organiser for two of Wellington's yearly game jams. Her first career was in the wilderness of Vancouver, Canada as a primary school teacher. She then shifted into games as a QA Tester at PikPok before picking up a polo mallet and joining team Dino. Navi also had the pleasure to help with Play by Play Games Festival in Wellington, and organised Kiwi Game Starter this year. Navi hasn't quite learned how not to put her hand up, but she's getting pretty good at herding cats.