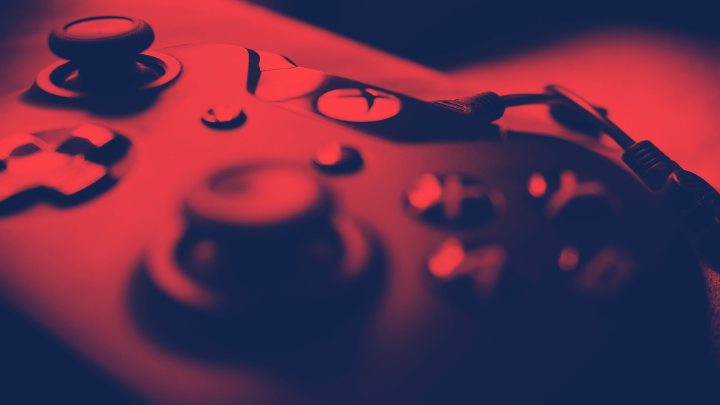 NZGDA 2019/2020 Board Election Candidates
29 October 2019
---
Ballots for the 2019/2020 NZGDA Board Elections have now been mailed out to all current NZGDA members.
Voting will close on Tuesday 5th November at 4PM, and results will be announced at the NZGDA Annual General Meeting.
The 2019 AGM will be held at the beginning of the November Game Devs of Wellington meetup, on Tuesday 5th of November.
2019/2020 Board Election Candidates
Chairperson
Cassandra Gray
I'm the current Chairperson of the NZ Game Developers Association and Assistant Events Manager at Weta Workshop, helping create and demonstrate mixed reality experiences for the Magic Leap One. I was Assistant Producer on our debut title, Dr. Grordbort's Invaders.
I've been an active member of the NZ games community since moving here. I served on the NZ Games Festival committee in 2018/2019 as Volunteer Manager and Developer Events Manager, and was a mentor for the 2019 Wellington cohort of the Working Lunch mentoring program.
I was elected to the NZGDA board in 2018, and took over as Chairperson after the previous Chairperson stepped down. Since taking on the Chairperson position I've led the board on several successful initiatives, including the Interactive Aotearoa report, NZGDC 2019, our new mentoring program, scholarships for NZ developers to attend conferences and events, and our presence at events across NZ. None of these initiatives would've been possible without the incredible 2018/2019 board members.
I've also worked alongside NZGDA Secretary Stephen Knightly to advocate for our sectors needs to the government and other stakeholders, if re-elected I plan to continue that advocacy and build on the relationships I've formed. With the launch of the Interactive Aotearoa report it's incredibly important that we continue these conversations and continue to advocate for the recommendations laid out in the report.
The strategic plan for 2020 will be a collaboration between the 2019/2020 board, but my areas of interest are:
Raising the profile of the NZ games industry nationally and internationally.
Supporting underrepresented community members through events, initiatives, facilitating networking, and creating opportunities for career development.
Supporting people and students interested in game development, particularly those from underrepresented communities. I'd also like to look into ways we can help protect students from exploitation.
Strengthening the relationship between the NZ and Australian game industries.
Lastly, I've said before that I won't tolerate harassment in our industry, a policy I will carry through my tenure as Chairperson. I'll always do whatever I can to make the parts of the industry I have influence in safe and inclusive places.
Secretary
Zea Slosar
Zea is a multi-disciplinary game developer with over 9 years working in creative and digital media, games, and film. She's a multilinguist and has lived and worked in multiple countries across Europe, South East Asia, and Oceania. Her game dev experience ranges from working with small studios comprised of a handful of developers to large scale AAA teams.
Zea has given NZGDC conference talks and workshops and delivered a number of guest lectures in recent years. She is passionate about gender and cultural diversity in NZ's game industry, workers rights, education, and helping indies with establishing and maintaining well-rounded development practices. Zea wants to see the NZ games industry reach its full potential, to be a truly inclusive and open place where resources, knowledge, and opportunities freely flow between individuals, businesses, and regions.
While continuing the great work of past NZGDA members, Zea wants to put extra focus on these key areas and expand efforts in these:
Elevating women and underrepresented minorities, providing them with a platform to make their voices heard. Actively raising the profiles of these talents in the media and our industry at large.

Supporting those already in the industry and connecting them with beneficial resources across NZ.
Supporting the industry towards creating opportunities for the growth of individuals and helping workplaces with establishing and maintaining a healthy and inclusive working environment.
Providing extra space for exhibiting women and marginalised creators' games at expos, conferences and conventions.

Connect local industry with the government's immigration agencies to support broadening our cultural diversity.

Supporting local studios in sourcing senior talent from overseas, primarily from Non-native-English countries, to culturally enrich our industry.
Providing valuable resources and assistance to NZ studios, with the integration of overseas hires in their workplaces, our country and the industry.

Championing and supporting local indies and up-and-coming studios in adopting sustainable and beneficial development practices.

Sharing industry experience and knowledge concerning the integration of Quality Assurance and business support roles. This has the potential to bring better quality products to the market, create more jobs in the sector and elevate the current working conditions.
In the role of secretary, Zea is also looking at leveraging her experience with running her own business to support the board with her impeccable ability for organisation and planning, a keen eye for financial records and love of paperwork.
Board Members
Zoe Hobson
Zoe is the Managing Director of Runaway Play, an independent game developer and publisher. Runaway Play is located in Dunedin with 30 staff and makes games for players from all over the world – Runaway games are played by over a million people every month. Prior to entering the games industry, Zoe worked in Media, Television and Film for 15 years. She has been a speaker at NZGDC and has previously sat two terms as a board member for NZGDA.
Zoe wants to use her experience as a diversity representative to encourage on-going diversity on the NZGDA board. She also brings the perspective of a studio head to the board, and a recognition of issues that effect those NZGDA members leading and employed by studios and starting up indie studios. During the next year, Zoe wants to continue NZGDA work on improving communication between industry and educational organisations and also focus on how NZGDA can provide its members with useful benefits via events (including GDC).
Andrew Lamb
Hi, I'm Andrew. I'm the Co-Founder of Camshaft Software the Wellington based studio behind 'Automation: The Car Company Tycoon Game'.
I founded the Game Developers of Wellington meetup group, which has been running monthly game dev lectures and meetups since May 2014, and helped start Global Game Jam in Wellington. I'm also a sometimes part time lecturer for games papers at Massey University with quite a bit of excess enthusiasm for mentoring new graduates into their careers.
I've been on the NZGDA board since 2016, and involved with organizing things like the GDC Scholarships and NZGDC19 (Big thanks to Lucy, Cass, Mead and Tim!), where I brought in the new affordable 'Student Day' for entry level folks.
I've been having a great time working with this year's board, and I think we've achieved a lot of good stuff. If you kind folks vote me in next year, I'm very keen to build on the momentum we've got from NZGDC19 to make NZGDC20 even better, as well as continue to work on improving the quality of education, building career opportunities for juniors & graduates, and helping support new studios.
I'd also like to start using my Game Developers of Wellington connections to bring more international speakers to do speaking tours around NZ.
The thing I'm most proud of in my work with the NZGDA is taking Tim Schafer out on my yacht without drowning him… Oh, and NZGDC19 was cool too!
Lucy Weekley
I served on the NZGDA board last year, and was the project manager and Committee Chairperson for NZGDC19, our most successful NZGDC yet — NZGDC has now "solidified itself as the conference in ANZ to be at," and is a powerful force for drawing attention to our talented and diverse game industry on an international level.
I'm a game industry veteran who started my career at Nintendo of America and Sonos before relocating to Wellington from Seattle, to join the team at Weta Workshop's gaming division.
I have previously volunteered with PlayByPlay (now known as New Zealand Games Festival) and done youth mentoring through ChickTech and Hour of Code. I love the game industry community here in NZ, and I am passionate about outreach to senior talent overseas in order to grow our industry and create jobs for more of NZ's recent grads and juniors.
If reelected, I will use the feedback and learnings of this year to bring you another amazing NZGDC in 2020.
Regie Ercilla
Regie Ercilla, 15 years IT experience, currently w/ GNS Science as a programmer, and building startup Simplexity 101.
Katherine Elaine Jones
My name is Katherine E. Jones. My pronouns are they/them/theirs. I am a nonbinary, queer and disabled writer, advocate, and narrative designer looking to help make our local industry more inclusive, accessible and safe. I bring an academic background in both creative and journalistic writing, a decade of informal community management and moderation, and a neurodivergent perspective to the table.
My priorities are uplifting the voices of marginalized developers who might not currently feel safe or comfortable and to work to improve the labour conditions in the industry.
Alex Woodward
Alex Woodward is a freelance writer working in both games and corporate marketing. In addition to this, he's a committee member of the 2019 and 2020 NZ Games Festival events.
With a keen interest in helping to grow NZ's local development scene and experience with freelance work, Alex is keen to get involved in the NZGDA to advocate for contract workers and empower the growth of healthy studio and contract culture throughout the industry.
Tim Bourne
My name is Tim Bourne and I am the VP of Professional Services at CerebralFix, a primarily work for hire game development studio based in Christchurch, New Zealand. Working in the industry for the past decade I have been responsible for building and maintaining our relationships with major entertainment companies such as Disney, Universal, Pixar and Dreamworks. This included the successful delivery of a number of high profile mobile and web based games played by hundreds of millions of people all over the world.
Starting at CerebralFix as part of the core infrastructure team delivering backend services, I moved through the business with roles in Production, Creative Direction, and Operations to where I am now, and in conjunction with our General Manager operate and oversee the strategic and financial running of our studio.
The primary areas I would contribute to as a board member for NZGDA are:
To promote New Zealand game development and leverage international relationships to help our local industry access overseas markets and expertise.
To share experience from inside our Studio on how we have overcome challenges and obstacles over the last decade to help the next generation of studios grow into this expanding market.
To help bridge the gap between education and employment, and facilitate a more inclusive industry wide approach to growing talent.
To be a part of the voice of our industry to local government and domestic bodies to grow tangible and intangible support for studios of all sizes.
Check out my Linkedin to find out more – www.linkedin.com/in/bournetim/
Marc Loths
I'm a developer of experimental alt-games such as the recent This, Too, Shall Pass and Brownie Cove Cancelled, showcased at this year's Play by Play. I'm also an intermediate artist at JBA.
The NZ game dev scene is home to studios of all sizes, from large to tiny. I'm running for board because I want to help shine a light on the local microindie space. They are solo developers and tiny studios producing fascinating experimental and often non-commercial artistic and experiential work. I want that space to receive all the support it can, as it is easily overlooked despite adding incredible value to games as a medium of art.
Stephen Knightly
I'm the current NZGDA Secretary and a long-time board member but this year I'd like to stand as a general board member so I can provide a transition for someone new to take up that role.
I've recently become Chief Operating Officer of RocketWerkz which has studios in Dunedin and Auckland; and have my own serious games studio InGame. At InGame we've made educational and social good games for Netsafe, TVNZ, Civil Defence, ACC, NZ Fire Service and more. I've also had a marketing career locally and in Europe for the likes of Xbox, MTV Games, Microsoft, Facebook, IBM, University of Waikato and consulted to local game studios and indie startups. I've mentored for the Lightning Lab accelerator programme, Startup Weekend and Kiwi Game Starter.
In the last year I led the editing and launch of the Interactive Aotearoa report for the NZGDA and our engagement with government agencies that will see gaming included in the government's Creative Industries industry transformation plan next year. I'm keen to follow that work through.I also represent the NZGDA on the steering group for creative industries coalition WeCreate and the Serious Games Australia & New Zealand Association.
Tim Ponting
I would love the opportunity to continue serving the industry here as a Board Member. Last year, along with the usual general duties for the board, I organised the Kiwi Game Starter and mentorship activities, while continuing to mentor previous winners. We managed to increase the value and scope of KGS and I hope to continue to develop opportunities next year – there are plenty of notes in my Post Mortem that should drive further improvements for 2020. I also helped with the research for the Interactive Aotearoa report, which will have some bearing on the shape of government assistance in future.
I am keen to help drive the wider mentorship programme for the NZGDA in 2019/20, assisted by the grant from NZFC and announced at NZGDC in September. I have run marketing workshops at NZGDC for the last 3 years and I'm keen to help other industry practitioners share their knowledge in a structured way that benefits game developers from a wide variety of disciplines.
I came into the industry originally as a journalist and publisher of magazines and websites, before working as head of comms for Activision Europe. In the last 12 years I have moved from publisher to indie focus with various agencies and projects – currently Renegade PR and its broader marketing arm renegade.blue.
This has been an important year for me personally – I've put my money where my mouth is and made investments in studios here, experienced the best and the worst of times in that process, and I'm more keen than ever to leverage that knowledge of success, failure and everything in between to improve the readiness of the New Zealand industry for growth on the global stage.
Having worked on the board for a year now, I understand the commitment it represents and can make time to ensure I deliver value to the membership of NZGDA.
Sam Fleury
Hi, I'm Sam Fleury. I'm a developer at Runaway Play in Dunedin. I'm passionate about making our industry a welcoming and supportive place for everybody, and I'm a strong advocate for open discussion of the challenges of maintaining wellbeing in work. A noted bisexual and disco fiend, my experiences with queerness and dance music have taught me the value of celebration and the importance of fostering community.
As a member of the board, I'm keen to be involved in diversity initiatives which help others find their place in our community, particularly for people new to the industry. I'd like to create and distribute resources offering advice on topics such as entering the industry from education, navigating the ups and downs of life in gamedev, and establishing support and professional development networks in the industry. Finally, I got a ton out of my experience at NZGDC this year, and I'd love to help organise next year's conference so it can be even better.
Patty Shannon
HI, Im patty! a game designer that has been working in the local wellington scene for the last 4 years helping others bring their ideas and worlds to life for companies like A44, Gamefroot and Story Box. Outside of working in games I have also dedicated a lot of my time and passion into the community through helping to moderate the igda/nzgda facebook group, volunteering for events like play by play/nzgdc, organisations like checkpoint and take this, and in 2019 stepping up to run events for NZ games festival as their Gamer Events Manager. Now after a few years of community and industry work I feel ready to take on the responsibility and challenge of being a nzgda board member.
As a board member I would advocate for the following:
Support more events and local meetups like NZ games festival and Game Devs of wellington as they are important to keeping our local community strong.
Advocate for and provide resources for juniors transitioning from study to industry jobs, giving them better advice and set up support networks for them to reach out to when they need it.
Push to make workers rights a priority within the organisation.
Work with educational institutes to make sure their courses provide the skills needed for the industry.
Our games industry is amazing, creatively vibrant and welcoming to all. I personally have met so many incredible people and made tones of hopefully life long friends. We might still be small but we are growing rapidly and with that growth, i want to make sure that it stays as a welcoming place for all, that we respect each other and feel comfortable to share our experiences. Hopefully, as a board member, I can help to maintain our industry's culture while it grows.
Mead Robertson
Hi, I'm Mead. After having an amazing time on the 2019 board, I would love the chance to work with another great team of people through 2020. My focus this year has been on organising and running exhibitions for indie and student games, specifically at events like NZGDC and Armageddon. I have really enjoyed these experiences and if re-elected I would love to continue this work, and find ways to build and improve on what I have done this year.
Another area of interest for me is helping support students who are looking to enter the industry. As a recent NZ tertiary graduate and a newly employed member in the game industry, I am very aware of the struggles that current students and graduates might face. We have a wonderful game development community here in New Zealand. I would like to get more students involved in industry and outreach events. I have been both a volunteer and an MC at the NZ Games Festival, as well as a participant in the 2019 Wellington cohort of the Working Lunch mentorship program. I want to use my experiences not only to help get more students into the New Zealand game dev community, but also to improve the quality of games education.
In addition, I am committed to increasing the input of women in NZ game development as a means of growing the industry. I have received tremendous support from female mentors, and would value the opportunity to provide similar encouragement and guidance to the next generation of NZ game developers.
Rachel Mann
I have been a 3D digital animator for approximately 20, eeek years, working both nationally and internationally over a diverse range of projects from architectural visualisation, advertising and children's animation. I moved back to New Zealand a decade ago and moved to Invercargill to teach animation at the Southern Institute of Technology. Since being here I have become very interested in Game Development and now teach on a number of the game papers we offer. I also run the Invercargill game developers meet ups, on the online group and I am the city manager for the Global Game Jam in Invercargill. I am also on the committee for the Southern Film Makers trust which acts as an advocate and support umbrella for screen content creators to get public funding for their projects.
I am interested in growing the relationship between education and industry, so we can meet the needs of a sustainable growing, thriving industry. Throughout my time in education I have been actively advocating for diversity and inclusion and creating a safe environment for minority groups within our institution and would love to help support this kind of advocacy throughout the New Zealand game industry. I would also like to add my energies into helping advocate for more support for start-ups in the regions, with co working spaces and understanding by local funders of what gaming start up looks like and why this should be encouraged in a regional context. On a national level I would like to be part of advocating for funding schemes similar to that of NZ on air and the NZ Film Commission for the gaming industry. This year I have been lucky enough go to both the Game Developers Conference in San Francisco and the New Zealand Game Developers Conference in Wellington and what hit me about attending these two conferences was what a fabulous industry we have here with inclusive passionate people and I would very much love to be part of helping this industry grow working with industry and education to make sure that passion thrives into the future.
Emre Can Deniz
I am the Art and Studio Director at Mayday, previously operating my own studio in Melbourne called Opaque Space. I've used my platform to focus on equity and workplace culture, and visited Aotearoa several times in the past to speak at conferences about different aspects of studio setup, employee rights and the impact of crunch on our health. The community left such a positive impression on me that in early 2019 I immigrated to help form a studio here in Wellington.
I've been always transparent about not only my own views, but Mayday's policies, in which we always strive to advocate for the people that make up our studios. I believe that the NZGDA board is made of a diverse team who are working towards improving the working conditions of our fast-paced industry, and I would like the opportunity to further promote and platform good practises that improve our health as a community by joining them.
I believe I can contribute to the board by advocating for greater sharing of our experiences, knowledge and practices, as well as continuing to support the voices that recognize the changes to our industry – that as we grow and scale, we need to think about how we represent, empower and support the people that form our workplaces. I hope to bring to the board my personal experiences within this changing landscape; as both employer and employee, as both a professional and person of colour, to ultimately help however I can.
Dan Milward
Kia ora! I'm Dan from Gamefroot. We're a small studio based in Wellington. I've been working in games for about 15 years (solely in NZ), I have previously served on the NZGDA board and I am keen to get involved and help out again.
My work is all about helping young people learn about game design and coding. We develop coding + game design resources for the Ministry of Education, we run after school programmes, and we work directly with primary and intermediate school teachers showing them how to code games so that they can pass that knowledge onto their students.
It is my experience that to reach underrepresented groups of people we need to engage and inspire them while they are still young.
That being I want to put my knowledge working with young people to use and work with the NZGDA to get Game Development into more schools and influence people that can help make that vision a reality.