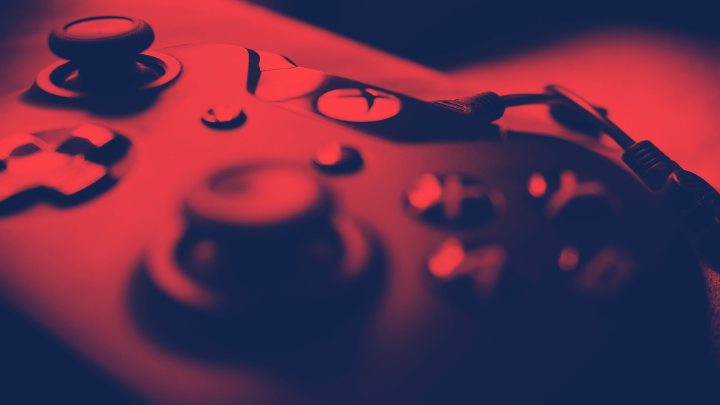 The NZESF and marketing through esports
April 10, 2018
---
Who is the NZESF?
The New Zealand ESports Federation (NZESF) was established in March 2016. It was established by a group of gamers and business people who saw the opportunity presented by esports and the absence of a governing body in New Zealand. In May 2016, the NZESF became a member of the International ESports Federation based in South Korea.
Since then, the NZESF has worked with governmental and quasi-governmental organisations (Netsafe, Mental Health Foundation) to address issues arising from gaming, including online bullying and healthy gaming lifestyles. The NZESF has also sanctioned online (via Twitch) and televised esports events in NZ as well as cooperating with community-based gaming groups to increase visibility. The NZESF has published regulations and policies around healthy gaming and governance of events.
Esports as a marketing tool
However, the main theme of this article is not the role of the NZESF, but the huge opportunity presented by esports as a marketing tool for game publishers. Companies such as Riot Gaming, Valve and Blizzard have already recognised that opportunity through the tournaments they operate all over the world for League of Legends, Dota 2, Counter-Strike: Global Offensive and Overwatch.
There is no doubt that the money spent by these companies on esports is seen very much as a marketing effort and not a complementary income stream. Very few esports events operated by these companies, including their larger tournaments such as the League of Legends Oceanic Pro League, have produced a direct profit. They have however hugely increased the visibility of those games and accordingly, sales of those games.
Sponsors are always keen to engage in the esports space and the industry is seeing more and more non-technology related brands, such as Gillette, Coca Cola and Mercedes, looking to sponsor events. This is hardly surprising with 74% of gamers being in the all-important 18-34 age bracket and being on average higher income earners than the average – surveys have shown that more than half of esports fans earn over US$50k/year.
Wall Street investment research firm Bernstein estimated in March 2018 that esports accounted for about $700 million in revenue in 2017, or less than 1% of the $100 billion gaming industry. But the business is expected to see a compound annual growth rate of 36% through 2021, reaching $1.65 billion in sales. Bernstein also told investors that, in the U.S. market, esports viewers already outnumber those of the National Hockey League, and esports viewership is expected to surpass Major League Baseball by 2020 to become the second-most-watched sport in the United States.
The NZ Opportunity
Thanks to the efforts of community-based gaming groups such as Standing Fierce and Aspect of Gaming and professional esports operators like LetsPlayLive and Full Circle, the esports scene in NZ is stronger than ever. At the same time, NZ game developers are producing games of better and better quality and working with international gaming houses.
With a rapidly growing NZ gaming community, this presents a great opportunity for NZ based game developers to plug into the burgeoning esports industry to promote their games. It allows a developer both to showcase their gameplay while increasing visibility – with the assurance that this message is getting direct to the most relevant market, gamers. This can happen within the context of a close to cost neutral event through sponsorship while requiring only a modest investment in prize money.
What makes a game an esport?
However, not all games (despite their popularity) make for good competitive play and not all games that make great esports titles are popular. In particular, games based on traditional sports (such as FIFA, Madden and NBA2K) have struggled to compete with the purely virtual games that have been developed with esports gameplay in mind, such as Lol and Overwatch. First person shooter games have tended to lend themselves more easily to esports, but Call of Duty and CS:GO dominate the landscape.
Five of the top 10 PC digital games, including League of Legends, World of Warcraft, and World of Tanks, are esports titles, as are five of the top 10 console digital games, including Call of Duty, FIFA, and Madden.
One approach is to have an esports league already ready to go when the game is launched. This was the approach of Blizzard with Overwatch and it has certainly led to the game's growing popularity. The new (mostly United States) city-based franchises for Blizzard's Overwatch League came with an upfront cost of US$20m and all 12 franchises sold for the chance to compete for a US$3.5m prize pool. Blizzard is looking to grow the league and it is rumoured that new franchises will sell for far more. It remains to be seen whether teams are seeing a return of that investment.
The planning for esports, however, really needs to start at the game development and planning stage. The game needs to be planned in such a way that lends itself to a competitive environment. For example, a game like Fortnite only really started to look like a viable esports title when the Battle Royale version was released. The original standard version of the game was too static for esports.
So, what are some other considerations? You will want to consider factors like:
How much control do you want as a publisher? Do you want to strictly control the esports ecosystem (like Riot with League of Legends or Blizzard with Overwatch) or do you want to take a more decentralised approach and encourage third parties to run competitions (such as CS:GO or Rocket League)? That really comes down to how much money you want to invest in esports space from the beginning.
Like any sport, esports needs both players and an audience. Your game not only has to be fun to play, but fun to watch. One of the big questions to be answered in the coming years is whether games like League of Legends, that have a massive fan base but are difficult for casual viewers, will continue to be popular as an esport. Will the future esports market, which will be televised and played live in front of thousands of people, be happy to keep marketing to the core fans or want to have games that are easily understood by casual viewers? Will traditional sport esports (NBA2K, FIFA, Madden Football) dominate because casual viewers are already familiar with the format?
For games that take a bit more figuring out, some broadcasts have seen a "New Viewer Stream" as an alternative simultaneous audio option. This allows new viewers to choose shoutcasters that explain the game and what is happening onscreen in more depth. This has been used for the Dota 2 International and for the recent League of Legends World Finals. This is an alternative way of keeping casual viewers engaged so they can start to understand and appreciate what is happening in the game.
You will want to consider including all the infrastructure and features that will allow a great viewer experience. Plenty of stats available too to keep the shoutcasters and presenters busy before and after games
Esports is a dynamic sunrise industry that everyone wants a piece of right now, including the biggest global players. However, its infrastructure and the "rules" of the industry are not yet set in stone by any stretch of the imagination. There is still room to find new ways of being successful and monetising the opportunities. Cryptocurrencies, daily fantasy sports and blockchain are just a few other disruptive innovations that have yet to make an impact. Exciting times are ahead.
Written by Ben Lenihan, President of the NZeSF.
Check them out at http://www.esf.nz/