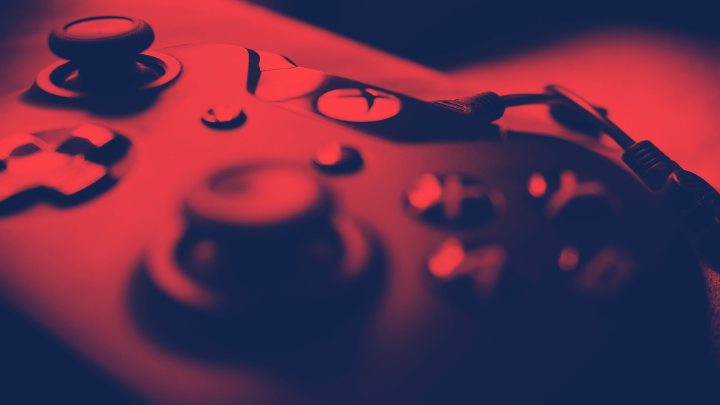 Membership FAQs

---
Why is NZGDA introducing paid membership?
A paid membership model is a natural progression in the life cycle of organisations such as ours. International counterparts have done this before us and others will do so after us. It happens when an industry grows to the point that it demands more of its advocacy body, and the association in turn requires more resources to meet those needs. 
Our members have known that we have needed to make this change for some years now and it has been on the agenda for numerous boards before this one. As we face the reopening of our international work post-Covid, alongside the government's industry transformation plans and funding investment, plus the increasing expectations that we collaborate with adjacent sectors, as we field increasing interest from the media and the general public… now is the time to increase what we can deliver.
Why didn't NZGDA continue with the existing model of delivery?
We have delivered a lot of valuable, important work in the last decade of our existence. This is in no small part thanks to the teams of volunteers who have given so generously of their time to serve on our boards or to volunteer in other ways. 
However this model means that quality of delivery is changeable, dependent on the capacity and skill set of volunteers at any given time. As we increasingly look to bring in larger amounts of funding and to be involved in more strategic policy work at a government level, the expectations of our capabilities and availability is in turn much higher. 
On a more personal level, our past delivery has – at times – come at the personal expense of our members in terms of burnout. For unpaid work. This is not a culture we want to promote and is unsustainable in the long term as our industry grows.
How does the tier structure work?
| | | |
| --- | --- | --- |
| Member Category | Headcount Criteria | Annual Fee |
| Tier 1 Studio | > 100 | $12,000 |
| Tier 2 Studio | 51 – 100 | $9,000 |
| Tier 3 Studio | 21 – 50 | $6,000 |
| Tier 4 Studio | 11 – 20 | $3,000 |
| Tier 5 Studio | 4 – 10 | $1,000 |
| Tier 6 Studio | 1 – 3 | $250 |
| Government (Ministry/Department, Agency, etc.) | N/A | $3,000 |
| Industry-adjacent businesses & partners | N/A | $2,000 |
| Education (University, Polytech, etc.) | N/A | $1,000 |
| Individual | N/A | $75 |
| Students  | N/A | $20 |
To start our paid membership journey we have chosen a 'headcount' model. This is primarily because the support we intend to deliver in the next few years focuses on people as individuals – the development of personal careers and new small businesses, or listening and lobbying on behalf of leaders in our larger businesses.
The tier costings represent a significant investment by some of our most successful studios, who have wholeheartedly signed up in the first rollout, in a bid to support the wider ecosystem with the hopes of growing our industry further.
Do I need to pay as an individual if my workplace is a studio member?
No, studio and organisational membership based on headcount means that organisational Membership Agreements give every staff member in that business an equivalent individual membership. This means that as a staff member, you are signed up to the codes of conduct that are contained within the organisation's membership agreement with us, so make sure you read it!
You will eventually use your own login details to access member-only channels or resources.
How will membership look different as the changes roll out?
Transition to a paid membership model is not an easy journey, and while we have consulted heavily with our stakeholders on what it should look like, we anticipate this will be an iterative process. We want to ensure we provide appropriate value to members at all levels in return for their investment in us, but we recognise that their needs may change and so too, can our offerings.
Initially, we plan to launch a membership area of the website that will give members access to:
Create jobs on our member-only jobs board

Access free business resources (e.g. contract templates)

Access discounts with partners such Amazon Web Services and Employsure

Access conference ticket discounts

Access immigration support for self/staff

Join or feed into industry working groups or policy consultations with government

Access member-only discounts

Access member-only events
Our newsletter will remain open to subscribers this year and, while it is a resource-intensive piece of work each month, it is value we want to give to the community for free. There will likely be additional email communications to members-only.
What if I can't afford to pay?
As outlined in the tier structure, our most successful studios are paying significantly more in fees without any additional benefits than those available to individual members. One of the reasons they wanted to do this was to support the growth of the industry. This gives us the opportunity to offer scholarships to people in need who would otherwise feel excluded or underrepresented. 
As the industry grows it becomes increasingly difficult for a Not-for-Profit organisation with few staff members to fully support thousands of people in equal measure while investing resources into lobbying and media activities that are essential to bringing real change in terms of industry growth, for our future generations. 
But it is also important to us to find ways to support all areas of our ecosystem and we recognise the financial constraints felt more acutely by those who are starting, and growing, their projects or businesses.
Why are students not free?
When you sign up to be a member in a new model like this, which operates more like a professional trade body than a volunteer organisation, NZGDA makes a commitment to serve you. This includes consulting with you regularly, agreeing new initiatives or investments, feeding back your needs in our lobbying messages to government…
This would be impossible to do for huge swathes of people with varying levels of interest, experience or aspirations in the industry. For this reason, many organisations like ours create a 'base bar' for entry: that members must be a registered business.
While this doesn't make sense for students, a small commitment – by way of the price of takeaway dinner and a pint for example – is enough to ensure that those student members who do sign up are committed and likely to be active and valuable members of our community. Those who do not sign up can still subscribe to the newsletter, attend events and conferences, etc.
Can non-members still attend NZGDC?
Yes, members receive a ticket price discount and may hear about events sooner, but non-members will continue to have the opportunity to buy full price tickets to our events.
What if I don't work in the industry but I hope to eventually?
Naturally, industry membership associations such as ours – whose main goals involve industry growth – tend to serve more the interests of those who already work in, or with, our industry. Hobbyists may not often feel they would gain as much value from such a membership.
However there are points at which member benefits may become more relevant, for example:
You have reached the point of full prototype of a game in your spare time, and are ready to enter Kiwi Game Starter and to invest more in bringing a product to market

You have graduated from a course of study and are ready to apply for jobs on the jobs board

You are applying for a grant to start a studio and would benefit from HR advice, Amazon Web Server credits, contract templates, or the peer support of other business owners in the studio managers Slack channel
Will my voice still be heard if I am not a paying member?
While an organisation of our scale will inevitably fail to fully support every single person with every type of need or goal, we believe that each individual is on their own journey and those myriad journeys make up our ecosystem. This makes each member important and we hope to find ways and means to ensure we understand and represent as many of them as possible.
We already have a lot of channels through which we regularly receive valuable feedback and insights including social media, webinar Q&As, Zoom events such as the Women in Industry catchups, our conference (NZGDC), our info email inbox and the NZ Game Dev Slack.
Eventually we would hope to create more avenues for conversation and value co-creation either formally – through sub-committees for example, or informally. We look forward to building these new structures, and delivering the exciting work they will help to build, in partnership with our members in the coming years.