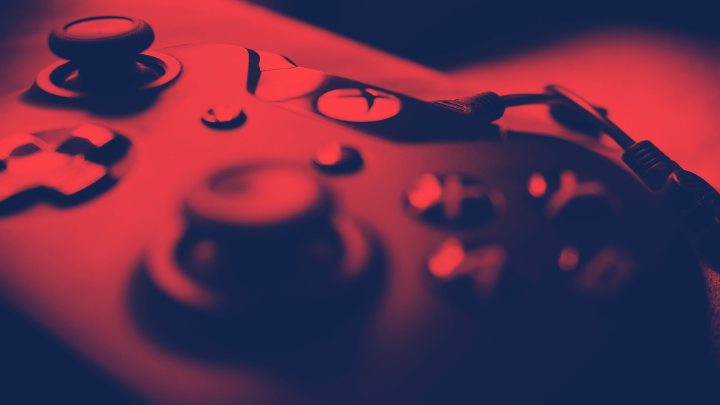 Indie Prize USA 2016
May 30, 2016
---
More than 1000 indie games applied for Indie Prize scholarship during the past year
335 games were submitted for Indie Prize Asia 2016
28 judges selected
100 world's best indie games
3 days of Indie Prize Showcase
Indie Prize is a scholarship program for indie developers. The main goal of Indie Prize is to give indie developers from all over the world a place to meet, share their experience, showcase their games and to network with game industry professionals.
Casual Connect provides 100 Indie Prize participants each show with two free all-access passes to all the lectures, networking events and parties during 3 days of conference, free spot to showcase the game at Indie Prize area and free accommodation in Singapore, San Francisco and Tel Aviv during the event.
Criteria for submissions
Game must be in a playable form.
Company is independent with the majority owned by the team. Team has sold less than 50% of the company to outside investors.
At least 50% of the submitted game IP must to be owned by the development team.
IMPORTANT: Applicants MUST be able to attend Casual Connect. There are a limited number of spots at each Casual Connect event, so apply early. Please find more information about benefits and obligations for Indie Prize participants in Terms and Conditions on http://indieprize.org/asia/#tab3
Free accommodation in San Francisco!
JUST 6 DAYS LEFT! Submit your game for Indie Prize USA before May 31st and receive all the benefits of Indie Prize scholarship program!
Two free all-access passes to visit lectures, networking events and parties during all three days of the Casual Connect including party in City Hall!
A spot to showcase the game at Indie Prize area with 100 world's best indie developers from different corners of the globe
A chance to win the crystal trophy and valuable prizes from our sponsors
Free accommodation in conference venue hotel – Marriott Marquis
* we booked free accommodation for 100 developers, first come – first serve, more rooms are available with the special price
Indie Prize USA (July 18-20, 2016) Submission Form | Due May 31st, 2016
https://docs.google.com/forms/d/1v-oOOoIPwlyfgm4KAVlUuQ7Z_AKyao_s9lv051yD1Z0/viewform
To find more information about the Indie Prize please visit our sites and join our Facebook Indie Prize community: indieprize.org casualconnect.org
The nominees and winners of Indie Prize Awards Asia 2016
Congrats to the winners of #IndiePrize Award Asia 2016 at Casual Connect in Singapore! (full list below) Want to receive a scholarship and showcase your game for free along with 100 world's best indie developers? Apply to the Indie Prize USA in San Francisco BEFORE MAY 31st, 2016 https://docs.google.com/forms/d/1v-oOOoIPwlyfgm4KAVlUuQ7Z_AKyao_s9lv051yD1Z0/viewform
Best In Show: Audience Choice
Tap Summoner Developed by OY Games
https://youtu.be/tnwxZE6DTvI
Malaysia
Best In Show: Critic's Choice
EnigmBox Developed by Benoît Freslon
https://www.youtube.com/watch?v=_i0_Tl3TZ9Q&yt:cc=off
France
Best Mobile Game
Slashy Hero Developed by The Gentlebros Pte. Ltd. https://www.youtube.com/watch?v=oaBs6g8ZWBs
Singapore
The best kids and family game
The Adventure Pals Developed by Massive Monster https://www.youtube.com/watch?v=IY1abdkgx2s
Australia
Best Multiplayer Game
Captain Strike Developed by JOY Entertainment https://www.youtube.com/watch?v=uX_B-74GwIE
Vietnam
Best Game Narrative
Désiré Developed by Sylvain Seccia
https://www.youtube.com/watch?v=Kb4gqhluRHM
France
Most Promising Game in Development
Zombie Rollerz  Developed by Zing Games
https://youtu.be/fFWFdwkwisM
USA
Best Game Art
Lamia's Game Room Developed by Digital Crafter https://youtu.be/2SkcAhccj5Y
Taiwan
Best Game Design
Slashy Hero developed by The Gentlebros Pte. Ltd. https://www.youtube.com/watch?v=oaBs6g8ZWBs
Singapore
Most  Innovative Game
EnigmBox Developed by Benoît Freslon
https://www.youtube.com/watch?v=_i0_Tl3TZ9Q&yt:cc=off
France
Best Game Audio
The Big Journey developed by Catfishbox
https://www.youtube.com/watch?v=h2e-exETezk&feature=youtu.be Ukraine